Coronavirus: How can I find a new job?
It's a tough time in the jobs market, as firms shed staff or freeze recruitment to cut costs.
How do I start looking for a new job?
Knowing where to start may be quite daunting, especially if you have been out of the jobs market for a while.
To maximise your chances, one strategy is to create an appealing online profile so that recruiters and companies will approach you, while you also actively apply for jobs.
To do this, consider your core skills, rather than hunting for a specific job title, suggests 
Corinne Mills,
 managing director of Personal Career Management
.
For example, if you work in retail customer service, this could translate to other people-facing roles such as sales, or a similar role in another sector.
She suggests searching for these core skills online, to see which jobs come up, while also listing them on your own professional profiles.
Recruiters often search for people based on a list of desired skills rather than specific qualities, so this will make you more visible.
How can I find out which jobs are available?
While this will vary from sector to sector, many companies list jobs on their own website or on recruitment sites.
You can also sign up with a general or specialist recruitment agency.
If you want to work for a particular company, check if they hire directly or through a recruiter.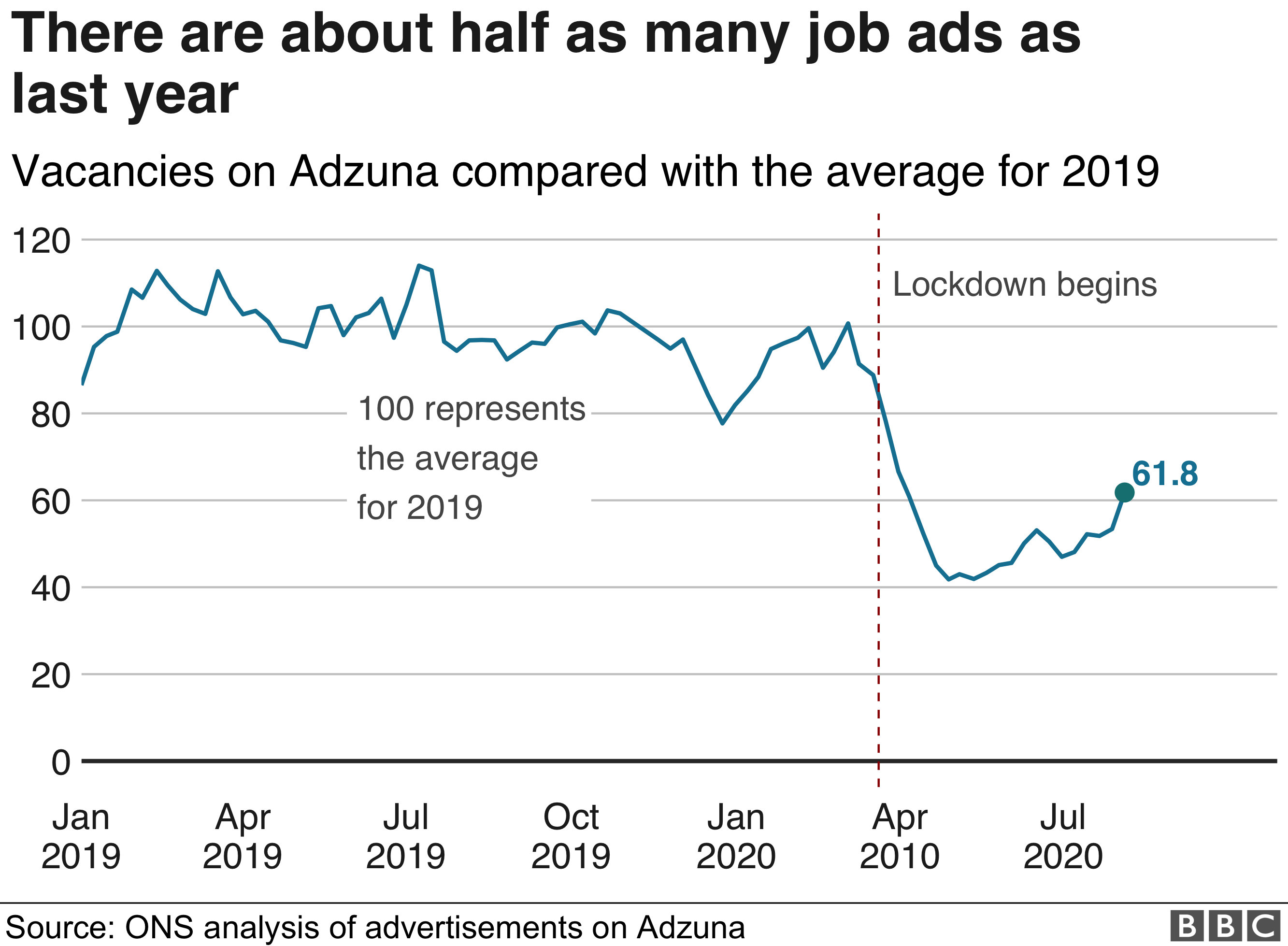 And if you want a specific job, be proactive and contact someone doing that role to discover how they got there.
Professional networks can also be useful. These could be LinkedIn or Facebook groups, or industry and community organisations, where jobs and events are posted and advice is available.
Read full on https://www.bbc.co.uk/news/explainers-53685650