Estranged students: 'The system assumes your parents will help'
Law student Blair Anderson is "estranged" from his family, which means he has cut all ties and does not get the financial and emotional support most parents provide.
Blair says his relationship with them hit the rocks when he came out as gay at the age of 14 but it "completely broke down" when he was at university.
The 21-year-old says the stress of trying to support himself led to him dropping out of his course last year.
There are now calls for estranged students to be entitled to the same support as those who have experienced the care system.
Blair, from Kilsyth in North Lanarkshire, told BBC Scotland's The Nine: "I'm from a religious family and when I came out as gay I was told that wasn't an option.
"I was told that my parents would not have a gay son so I would either be straight or not be their son."
He says he "remained closeted" for the next four years while he was in school.
"I had to live a horrible double life," he says.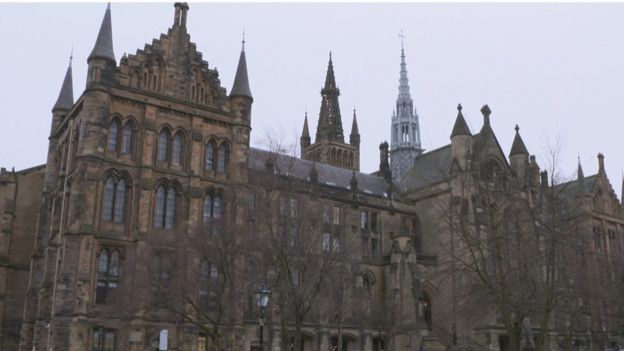 When he went to study law at Glasgow University he wanted to sever all ties with his family but discovered their income was taken into account when assessing his student loan, leaving him with about £3,000 less than an independent student.
He says: "It is very difficult because the whole system is based on the assumption that your parents will help out."
Blair says he was working in two part-time jobs but could not make ends meet.
"I was in rent arrears, I was stealing food from work, I could not afford to live really and the stress of all that combined with all of the stress of being at university meant I had to drop out in January 2019."
Blair was entitled to extra funding from SAAS – the Scottish Government agency which provides students with financial support but he says he found it difficult to prove he was estranged.
He says the online form would not let him claim "estrangement" status and he had to phone up SAAS, who he says were "completely insensitive".
After he had dropped out, SAAS eventually recognised Blair as being estranged and he got extra funding to resume his studies.
read more: https://www.bbc.co.uk/news/uk-scotland-51120375